What Are The Different Types Of Floor Rugs You Can Find
Posted by Admin on July, 04, 2020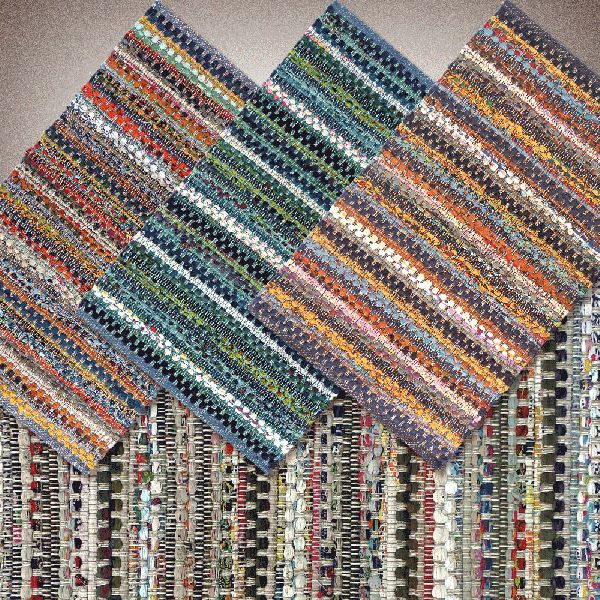 Floor rigs are an important part of your home furnishing. As the name suggests, floor rugs are nothing but carpets in a smaller size for the floor. Commonly, these floor rugs are placed on top of hardwood floors and even on tiles and laminates. While there are a number of uses to floor rugs, there are still people who are not very sure about hiding and covering their floors by putting on floor rugs. However, there are different types of floor rugs in different designs and styles that can add a touch of color or a standout element in your room. They can also be used for a variety of other purposes like reducing the noise created from shoe movement, adding comfort to the floor, making the entire floor warmer, and also act as an anchor to the furniture in the room. You can find a variety of styles and designs in floor rugs that you can find in the market. Some of the different types of handloom rugs are:

Handloom Rugs
Handloom rugs are crafted with perfection and designed in such a way that they are loved by all the people. You can use these handloom rugs in front of your bathrooms or in front of any doors to add a touch of comfort to the place. You can get in touch with any handloom rugs manufacturer in Panipat and get these handloom rugs at a very competitive price.

Braided Jute Floor Rugs
The next type of floor rugs that you can find in the market is the braided jute floor rugs. These floor rugs, as the name suggests, are made from jute fabric and are known to be great in absorbing the water and adding comfort. Jute strands are braided together to give them the form of a rug. You can buy these braided jute rugs from the market and put them up in any part of your home or office space.

Checked Floor Rugs
When you talk about floor rugs, you will definitely want to check out the different designs and styles you can find in the market. One of the most popular one among them is the checked floor rugs. These are checked in style and the checks are in different colors.

Floral Floor Rugs
The next type of design that you can find in the market of floor rugs is the floral floor rugs. As you could guess by the name, floral floor rugs are simply floor rugs but they have floral patterns on them. You can put them up when you want to add a touch of floral print and colors in your room.

Striped Floor Rugs
The next design of floor rugs is the striped floor rugs. These are normal rugs and have striped on them. These stripes can be of different colors and add to the look of your room. You can add a pop of color in your space by having beautifully colored striped floor rugs in the room.
This entry was posted on July, 04, 2020 at 13 : 19 pm and is filed under handloom items. You can follow any responses to this entry through the RSS 2.0 feed. You can leave a response from your own site.