Tufted Bath Mat Buying Checklist
Posted by Admin on October, 23, 2020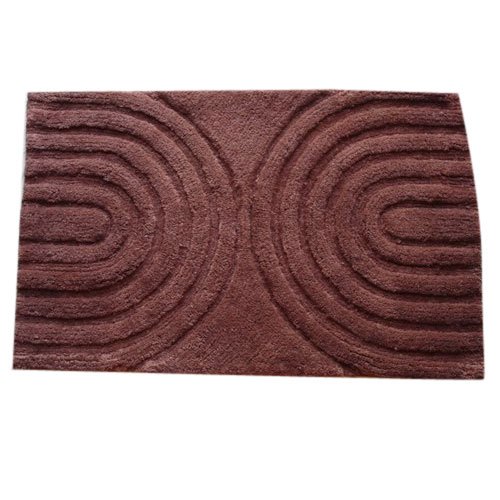 No other feeling in the world is as good as stepping on a tufted bath mat, right after a hot shower. The gentleness and softness of the bath mats make you feel great and relaxed. Bath mats are products of bath linen that are solely purchased for getting comfort and for adding safety to your bathrooms.
Of lately, the tufted bath mat supplier from all parts of India is doling out exclusive bath mats to accentuate your bath décor. The online stores and suppliers of tufted bath mats dole out exclusivity in colors, sizes, patterns, types, prints, and shapes to meet your requirements.

Use of Tufted Bath Mat
The major function of the tufted bath mat is to protect you from slipping and tripping on the bathroom floors. The mats also do their best to soak your wet feet and keep them clean. Adding a colourful bath mat to match the tile of your washroom and exude opulence is always preferred by many.
There are myriad varieties of bath mats available with the tufted bath mat supplier online. You must choose your bath mat after studying your usage area, as doormats can be used for the bathroom door or underneath the sink, near the tub or near the shower as well.

Things to Check in a Tufted Bath Mat
There are certain factors that you must look out for when buying a tufted bath mat.

Size
Prior to your purchase of a tufted bath mat, you must first measure the area of the bathroom and understand where you would be placing the mat. A small dainty mat is appropriate for sinks whereas a large mat is required if you wish to place them as doormats or near the shower.

Color
Learn to choose bath mats that have a soothing and classy colour and pattern to elevate the décor style of your bathroom. Pretty bath mats are available online at nominal prices.

Material
You must always run through the list of materials that were used to manufacture the bath mats. Check if the material is robust enough to prevent skidding and if at all can be used near the shower, bathtub or bathroom door. Choose tufted bath mats that are gentle for your feet and are soft for your skin.

GSM
The standard measurement for tufted bath mats is grams per square meter, which is used to measure the fabric per inch or the weight of the bath mat. Higher the GSM, thicker the bath mat with higher levels of absorbency and lower the GSM, the better your bath mat becomes at fitting for the sink owing to its capability to dry off easily and quickly and its lightweight features.

Why Tufted Bath Supplier Online?
The online suppliers of bath mat dole out products depending on your taste and choices. Bath mat suppliers across the online stores first understand your preferences of fabric and material before they offer you something. You can find a tufted bath mat of your choice from amongst numerous textures and designs. Find your favourite mat online and up the décor game of your bathroom now.
This entry was posted on October, 23, 2020 at 13 : 44 pm and is filed under handloom items. You can follow any responses to this entry through the RSS 2.0 feed. You can leave a response from your own site.