Benefits Of Placing Jute Floor Rugs
Posted by Admin on July, 16, 2020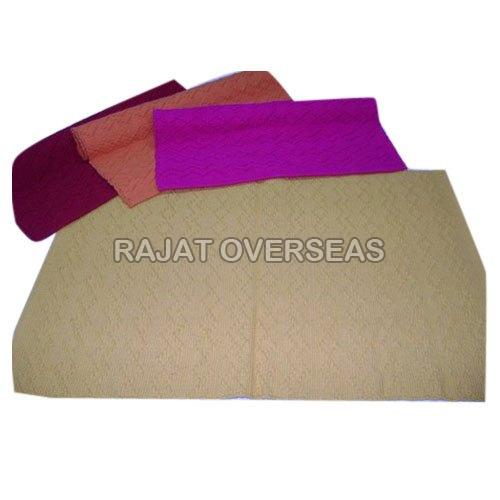 Floor rugs are something that most people use in their houses. The whole concept of floor rugs has been hugely accepted by most people in the past years. Floor rugs are made of different materials including natural fibres like jute. Instead of using up fossil fuels and building something which won't even degrade itself naturally, people rather choose to be more eco friendly. You can easily get one of them for your own house from a jute floor rugs manufacturer in Panipat.
There are several reasons due to which you should choose to buy a cheaper and sustainable version of floor rugs. The following are the most beneficial points among them:

● Eco-friendly:
If you are choosing to invest in these natural floor rugs, then you are participating in the eco-friendly movement. By not buying another synthetic material for your home, you will be contributing for the making of a better and cleaner environment. Jute plants do not require pesticides or fertilizers like other plants. They are free of chemicals and eventually, these floor rugs remain completely natural too.

● Durable:
Jute is one of the toughest materials among natural fibres. These floor rugs are very popular for their durability. People from around the world appreciate the strain these rugs can take, even with rough use. These floor rugs not only cost you less while you buy them, but they also save you money in the long term. If you are not using these in wet areas like washrooms, then they would survive for years.

● Low Priced:
When compared with other natural fibres that are used for manufacturing floor rugs, jute is far less expensive. Floor rugs made of jute cost you less for the period that you use them. This is because of the fast growth of jute plants. The abundance of jute available to manufacturers makes these floor rugs cheaper when compared with others.

● Aesthetics:
Most people consider buying things that make their homes look even more beautiful. Jute is highly appreciated for its aesthetical beauty. The colour of this natural fibre is generally golden or beige or light brown which blends well with most modern as well as traditional designs. Modern designers are very fond of floor rugs made out of jute. The aesthetical value that it adds to the floors is what they like about it.

● Recyclable:
One of the most important features of these floor rugs is that they can be easily recycled. Due to an increase in non-bio-degradable product usage, most cities today have huge landfills covered with hills of garbage. These floor coverings would not be a contribution of your to the pile. They are easily recyclable and are bio-degradable too.

Final Words:
These were the most important benefits that you get from these jute floor rugs. If you consider that the environment needs your contribution to save itself, then buying one of these would a good decision for you. Looking at these amazing benefits from this product, no one would deny that its a great option for your house.
This entry was posted on July, 16, 2020 at 13 : 35 pm and is filed under Floor Rugs. You can follow any responses to this entry through the RSS 2.0 feed. You can leave a response from your own site.